PALUGYAY VINEYARD AND BREWERY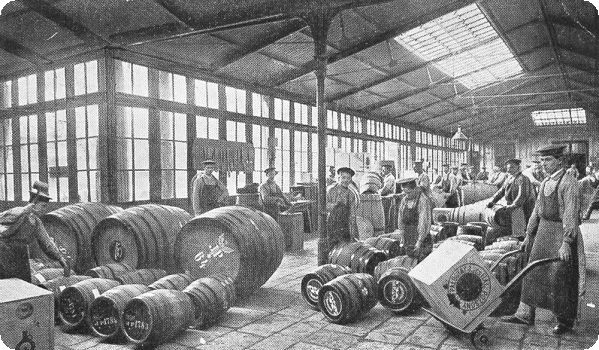 The Palugyay family was very resourceful. Their idea to build a pipeline in Bratislava under the main road that would transport wine from their cellars directly to the railway tank was more than ingenious. František Palugyay obtained a building permit from the town hall in 1910. Palugyay and its sons were thus able to start the construction of a wine pipeline over a hundred meters long. He led from their palace on Pražská Street (today's building of the Ministry of Foreign Affairs) under the road towards Lamač to the building of the railway station, which currently houses the railway police. The wine pipeline still existed in 1940.
In addition to the wine pipeline, the Palugys also boasted of their cellars. At the end of the 19th century, the newspaper Pressburg Zeintung wrote in connection with their cellars that these were magnificent premises, fully technically equipped. There were machines in the cellars, which at that time were able to transport 100 to 150 buckets of wine per hour from barrel to barrel. Machines that washed and stoppered two thousand bottles a day.
The cleanliness of Palugyay's and sons' cellars was to be brought to such perfection that if you wiped any barrel with a white scarf, you would not find the slightest trace of dirt on it. The great cleanliness of the Palugyay cellars was also evidenced by the fact that the washed bottles were rinsed with wine before filling. Palugyay was the first to export wine overseas in bottles.
During the First World War, the Palugyayas completed the courtyard of their palace. After the death of Jozef Palugyay in 1915, the cellars were doubled in size and two floors were built below ground level. Thus, new separate cellars for sparkling or Tokaj wine were created. A concrete cellar for unfinished wines, the so-called Apostolic Cellar, was also built.
However, with the disintegration of Austria-Hungary, sometime in 1918, the period of fame and expansion of Palugyay and the sons began to end slowly.