SPRITZ WITH SPARKLING WINE THAT DRINKED IN TITANICA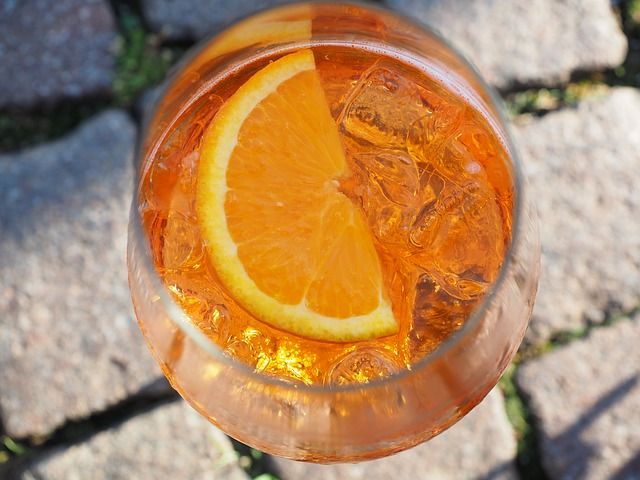 Summer came to us out of nowhere. After the rainy May, the first days of June brought us tropical heat. Wine lovers tend to reach for well-chilled sparkling wine more often during the summer days. In recent years, the drink Aperol Spritz has come into vogue, which we make by mixing sparkling water, Aperol liqueur and Prosecco wine and adding orange and ice.
Aperol liqueur is the main component of the drink, so it is impossible to look for a replacement. But what if you tried to mix Slovak sparkling wine from the VILLA VINO RAČA winery into the Aperol Spritz drink instead of the Italian Prosecco wine?
Sparkling wine Palugyay - BLANC BRUT, which they also drank on the infamous Titanic, will show you new dimensions of the mixed drink Aperol Spritz thanks to its velvety creamy-lime scent. Sparkling wine BLANC BRUT, which is made according to the old recipe of the famous Bratislava winemaker Jakub Palugyaya, elegantly transitions into a delicate biscuit taste, leaving a pleasant and fresh finish. The varieties Müller Thurgau, Chardonnay and Riesling Rhine have created a sparkling gem in a limited edition.
RECIPE for the new Aperol Spritz Palugyay:
Fill a wine glass with ice. Add a pinch of Aperol liqueur and 2 deci of sparkling wine BLANC BRUT. Pour down with sparkling water. Finally, add orange circles. Cheers!!!
You can also order sparkling wine through our ESHOP.